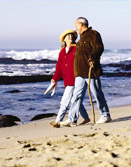 Eternal Reefs Advance Planning Program
Since Eternal Reefs first started creating reefs the single most frequently asked question is "How can I arrange for my Eternal Reef in advance so that my family doesn't have to worry about making and paying for my final arrangements?"
Based on your state of residence, Eternal Reefs, Inc., in conjunction with AMI Investment Advisors or The Complete Financial Group, has created a special program to address the needs of our families. The Eternal Reefs Final Expense Planning Program is designed to ensure that your wishes are followed and that the necessary funds are available for your Eternal Reef without causing your family any additional expense.  Please email us at advplan@eternalreefs.com for contact information of the representative handling your state.
Our Commitment
Within two years of your death, we will cast, transport, and place your Eternal Reef at any of our standard placements [to be determined by your executor at the time we are notified] for the LESSOR amount of the death benefit value of this life insurance policy, OR our suggested retail price at the time of casting, whichever is LESS. There will be no additional charges or expenses to your family. If more than two years pass from the date of death, additional funds may be required.
What this program DOES cover
Handling of the cremated remains from the time we receive them.
The inclusion of your Eternal Reef in any of our standard placements.
The casting and inclusion of the cremated remains into the Eternal Reef.
A bronze plaque with raised letter inscription mounted on the Eternal Reef.
The transportation of the Eternal Reef to the placement site.
The final placement and dedication of the Eternal Reef.
A GPS record of the specific latitude and longitude of the Eternal Reef.
Two memorial certificates identifying the date the Eternal Reef was placed and the exact GPS location.
What this program DOES NOT cover
The cremation process and shipping of the remains to Eternal Reefs.
Transportation and related expenses for the family and friends to attend the casting, viewing, or placement.
PLEASE NOTE
This program does not guarantee any specific location. The nature of reef building requires the use of permits that periodically expire and we cannot in any way commit in advance to specific locations.
Our Commitment is that we will work with your family and executor to identify the most appropriate standard reef project for your Eternal Reef at the time your family chooses to proceed with your Eternal Reef.
If both spouses wish to be together in the same Eternal Reef, we can make special arrangements with The Eternal Reefs Final Expense Planning Program to honor this wish. This can be done if both spouses are still living, or if one has already passed away.
For more information, please fill out the information request form.
Eternal Reefs Advance Planning may not be available in all states.