Welcome to Eternal Reefs
Eternal Reefs are permanent living legacies that memorialize the passing of a loved one by helping to preserve and protect the marine environment for the benefit of future generations.
Eternal Reefs are living legacies that help preserve
the marine environment for future generations
Eternal Reefs create permanent living legacies, memorializing the passing of a loved one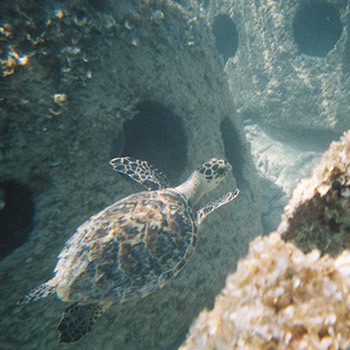 For families and individuals that choose cremation, Eternal Reefs offers a unique memorial choice that replaces cremation urns and ash scatterings with a permanent environmental living legacy. It is both a gift to the environment and to future generations.
Families and friends are invited and encouraged to participate in the creation of their loved one's memorial reef as much as they wish. From placing hand prints and memorabilia in the damp concrete during the casting, making a rubbing of the bronze plaque during the viewing ceremony, placing a flag on your loved one's memorial reef during military honors, or boating to the placement site to watch the Eternal Reef be deployed to its final ocean rest, all activities at an Eternal Reefs project are designed to be a positive experience and provide peace of mind for everyone involved.