One of the greatest gifts you can give to your loved ones, as well as to yourself, is to plan, discuss and put in writing your end-of-life wishes.
One single fact is indisputable: no one is guaranteed tomorrow.
The passing of several people in recent years – including Brittany Maynard, Ted Williams and Terry Schiavo – has put end-of-life planning squarely in the spotlight of today's culture. These notable, high profile deaths have highlighted the importance of making sure that your personal wishes are known and documented so they can be followed in the event that you can no longer represent yourself. At Eternal Reefs, we've received numerous inquires and questions about issues like living wills and final directives. We are not legal experts and do not position any of the following information as legal advice, however we do want to offer resources to our friends and clients. Each state has differing laws and, in some cases, terminology. It is important to check the laws and legal requirements of your state as you prepare to address these critical and important decisions.
In the short 14 years Eternal Reefs has been around, we have seen the spectrum. We have seen families that have been fully prepared to deal with and complete their loved ones' final wishes and we have worked with families that had no idea what their loved one wanted or what the "right" decision should be. We've seen many variations on end-of-life issues but one constant rings true: no one is guaranteed tomorrow.
Starting the end-of-life discussion


It starts with having "The Conversation"…sitting down with family, friends and loved ones to discuss your end-of-life wishes and who will be responsible for carrying them out once you can no longer advocate and speak for yourself. Many people are uncomfortable and struggle with how to start this discussion and, thus, avoid and never have it. There is a website, theconversationproject.org that can help provide the tools to make this discussion easier.
End-of-life Planning Guide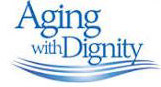 There are a number of issues to consider and discuss, including what you want done if you are still living and unable to communicate. Do you want to be kept alive as long as possible, or do you wish not to have any extraordinary measures taken to keep you alive? A complete guide called "The Five Wishes" to these questions and issues can be found on The Aging with Dignity website at agingwithdignity.org. This planning guide can also be used as a legally binding document for end-of-life issues in more than 40 states.
Organ donation


A lot of people talk about being an organ donor and just never get around to putting the decision in writing. They may think that it can only be done when you renew your driver's license, and that is not the case. This is a link to help you better understand the need for organ donation and how to go about setting up the directives: organdonor.gov.
Hospice


Another question to consider is the use of hospice.  The concept of hospice began with the idea of providing dignity, peace and high quality care during the final days of a terminally ill person Hospice services vary considerably and should researched. The National Hospice and Palliative Care Organization is a great place to start: nhpco.org. Hospice services can be a huge benefit and relief to the patient as well as to family members and loved ones.
Grief and grief management


Dealing with a loss is a very difficult journey for most people. Identifying and managing grief may require professional guidance.
For information on death and grief counseling, we recommend contacting The Association for Death Education and Counseling at adec.org. This organization can point you to resources nationally and in your community.
Eternal Reefs encourages you to consider addressing that difficult, but highly important Conversation. It's one gift that will keep giving for years to come.